It feels like every week I develop some sort of obsession; sometimes it's a perfect "spring" leather jacket, other times it's dark grey mercerised 100% cotton thread for my crochet project. (I'm still hunting for both!) This week I've rounded up the top 5 beauty products that have my interest piqued.
Dr.Ci:Labo VC100 Hot Washing Foam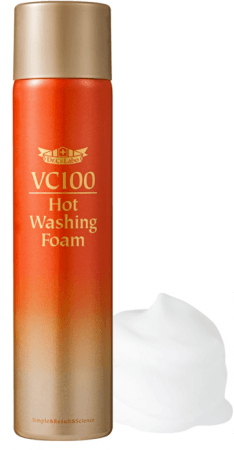 This newly launched carbonated cleansing foam has tickled my fancy massively, mainly because it has all benefits of the VC100 Hot Peeling Cleansing Gel, but with a fizzy, whipped cream-like texture. Like the product name suggests, it feels warm to apply. It also features VC100 series' signature blend of vitamin C derivatives along with papaya enzymes, sugarcane, fermented fruits, ceramide, hyaluronic acid, and collagen to really give skin a boost. It sounds like the perfect face wash to use in the morning. I l also quite like that it's reasonably priced — ¥1,990 for 120g can.
HAKU Melanofocus F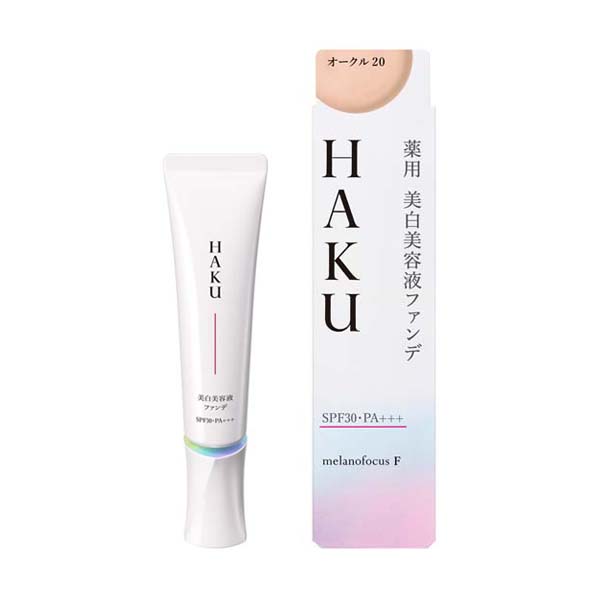 Shiseido's HAKU Melanofocus V that was launched last year is one of the most popular and top-rated beauty serum that targets dark spots in Japan. The line has just added this cream foundation that claims to harness the skin-beautifying power of the famed serum and it has been garnering rave reviews. Other brands would call this a "BB" or "CC", but this does come in 4 shades (versus the usually 1 or 2). I'm interested it because many have praising its lightweight, natural-looking formula and skin-perfecting ability.
BULY 1803 Double Pommade Concrète
I'm absolutely head over heels with the Parisian beauty apothecary brand, Buly 1803. I have been spending a dangerous amount of time staring at various products on their website. Their long history is so fascinating and their vintage packaging is gorgeous. I just want everything — all of it. I recently tried my friend's tube of Double Pommade Concrète and fell instantly in love with it. It's supremely rich and heavy-duty without leaving hands greasy. It smells divine and is incredibly sumptuous! It's also possibly the world's most expensive hand cream — about €36 for 75g (and costs even more outside of France) — which is why I can't bring myself to buy it.
shushupa! Make Keep Spray Cool Plus
This newly launched limited edition aerosol spray is fizzy (carbonated), cooling, hydrating, pore-tightening, oil-absorbing, and makeup-extending. It's also free from alcohol, parabens, silicones, and mineral oil. You simply lightly mist it on to keep makeup in place and prevent transfer while giving skin an instant cool down. The can is also a purse-friendly size. Sounds like heaven when it's ultra hot and humid!
PLUEST Mannan Jelly Hydro Wash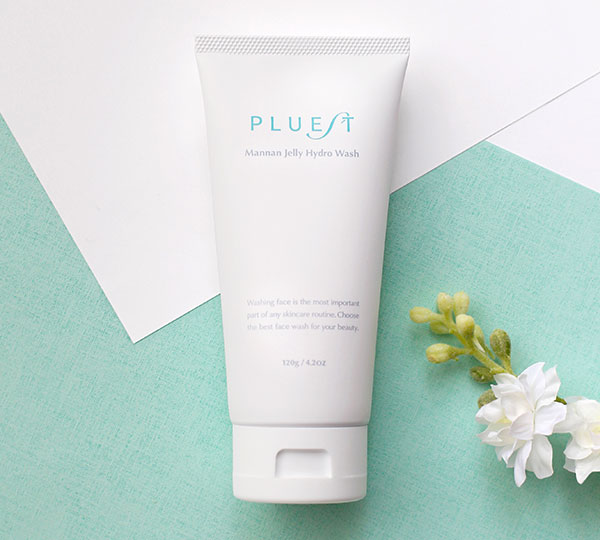 I just ordered this 100% naturally derived face wash gel after reading about it online. The thing that had piqued my interest about this particular cleanser was that it was made of konjac-mamman and its texture was a cross between a konjac jelly sponge and a thick gel. It is said to exfoliate and deep cleanse skin without irritating or drying even the driest, most sensitive skin. Apparently, it could even be safely used on newborn baby's skin! This has the same effects as konjac sponges, but without being a perfect breeding ground for bacteria. It's ¥3,500 for 120g in Japan and it's also available online here.